The 1969 SS/RS Camaro Build Specs
A Look inside the Verzilli Racing Camaro And What Makes It Run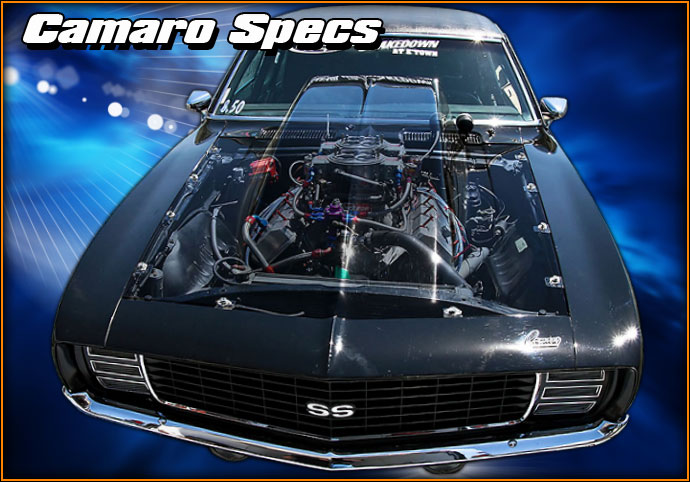 Owner: Bill and Sue Verzilli

Location: Southern, NJ.

Class: 8.50 Index

Home Track: Atco Raceway NJ.

Occupation: Mechanic

Personal Racing Achievements::2010 Shakedown At E Town Quarterfinals, 2009 Semi Finalist Shakedown At E Town "Broken Ring Gear", 2007 gDR Index Calendar Cover Car, 2007 Atco Raceway Flyer Featured 8.50 Index Camaro, 2006 8.50 Atco Raceway Index Points Champion, # 2 in points Ram Racing Naturally Aspirated 10.5 Series,

Hobbies / Personal Interests: Racing and making Susan CRAZY!

Main Sponsors: Henry Jackson Racing Engines, J & E Automotive Performance , Ram Racing Cylinder Heads , Rhodes Custom Auto

Crew: Sue and Billy Jr.

1969 RS/SS Camaro Details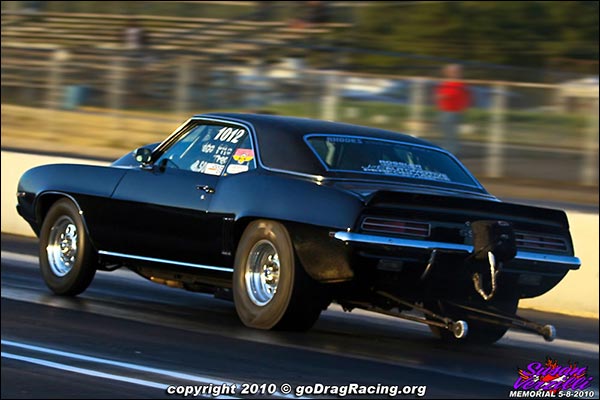 Color: Black


ENGINE
Cubic Inches: 632ci

Engine / Builder: Henry Jackson 632 Big Chief Big Block Chevy

Heads: Dart Big Chief aluminum heads

Intake: Dual Dominators

Power Adder: Small Shot Of Nitrous



DRIVETRAIN

Transmission: Rossler Turbo 400

Torque Converter: Pro Torque

REAR END

Type: GM 12 bolt by J & E Performance

Style and Gears: Spool, secret gears



SUSPENSION

Chassis Builder: Bill Verzilli

Type: Stock Style

Front: Stock, Aftermarket control Arms, coil overs, rack and pinion recently modified by Rhodes Custom Auto

Rear: Ladder Bar, coil overs.

Tires: Mickey Thompson 29.5 x 10.5 W

Wheelie Bars: Yuppers


SPECIAL THANKS:

The wife "that would be me", Billy Jr., Kimmi, John "UNK" Campbell, Mark Bowen, Carey Cable Sr., Wayne Keegan, Henry Jackson Racing Engines, Scott Curtis and Joe Newsham at J & E Automotive Performance



Home Page | About Us | Racing News Blog | Camaro Specs | Racing Schedule | Drag Racing Multimedia | Our Sponsors | Drag Racing Links